Are you ready to set sail towards a smarter future in maritime design and consultancy?
Take the first step by applying for an internship at OSK Design today.
Are you ready to embark on an exciting journey in the maritime industry?
At OSK Design, we are offering you the opportunity to be a part of something exceptional. As a global leader with over fifty years of experience, we are committed to pioneering sustainable seaborne solutions and pushing the boundaries of responsible ship design.
Why choose an internship with OSK Design?
At OSK Design, we are not just a company but a centre of commercial and technical expertise. When you intern with us, you will be mentored by industry experts who understand your passion for maritime solutions. And have the opportunity to be part of our various departments, including Naval Architecture, VR, Statutory & Initial Design, Energy, Interior Design, Structure, Machinery and Defence.
Our influence extends worldwide, serving clients from international to local operators. By joining us, you will gain invaluable exposure to the diverse aspects of the global maritime market. As an intern, you will be at the forefront of groundbreaking innovations that minimise environmental impact while maximising industry influence.
We take the time to understand your aspirations and talents, providing a customised internship experience that aligns with your goals and helps you reach your full potential. Your contributions as an intern will directly shape the future of maritime excellence.
Our company culture fosters growth, collaboration, and a passion for maritime innovation. You will be surrounded by like-minded individuals who are dedicated to excellence.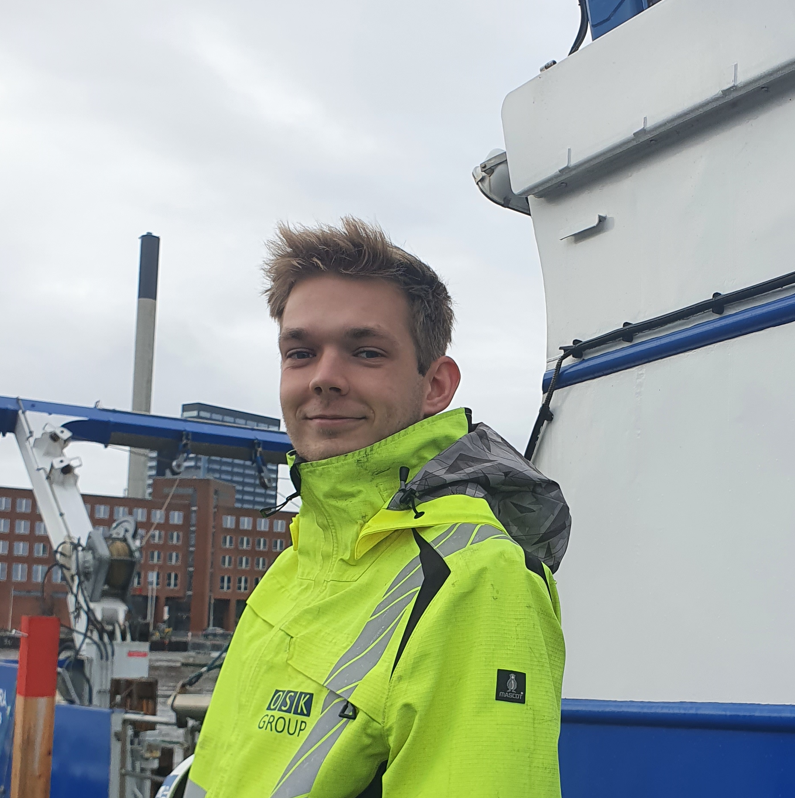 Niels Ravnsborg
Intern, Mechanical Engineering Student
"My most enjoyable responsibilities have encompassed a dual focus. It has been exciting to perform calculations on propulsion and FEM models of ship structures. But OSK has also taken me out to hands-on experiences likes inspecting ships, witnessing launchings, and planning a stability test. These field tasks not only enhance my understanding of the calculations but also serve as an invaluable introduction to the intricacies of the maritime industry"
Do you want to get an inside look at
what is it like to intern at OSK Design?
Watch the video below to hear from a previous intern who shares her firsthand experience and insights.