Do you want to pursue a future career in ship design?
Start your journey at OSK Design! We are looking for two top performing students who are targeting a career in ship design within the fields of structural design, machinery and propulsion, or statutory and initial design.
We are recruiting an intern with relevant studies and a passion for the maritime industry for our Copenhagen department in the spring semester 2024.
Are you a high-achieving student with aspirations in ship design, looking to blend your entrepreneurial spirit with a relentless drive to push your limits and excel in your future career?
Then you could be the candidate we are looking for to join our Copenhagen office as a full member of the OSK Design team. The internship provide a unique opportunity for participants to work on real projects, have exposure to industry know-how, and potential for future career opportunities.
You will gain experience within one or more of these three topics
STRUCTURE
- Concept development of mechanical solutions
- Design and calculation of equipment for the transport of offshore wind components
- Design and calculation of ship structures, e.g. hull structures and foundations for equipment
- FEM and analytical calculations according to applicable rules
MACHINERY
- Design of future propulsion solutions - future fuels
- Development of P&ID diagrams for new buildings and conversions
- Piping systems calculations
- Machine and technical room arrangement
- Electricity balance, electricity systems, and automation concepts
STATUTORY & INITIAL DESIGN
- Stability
- Roll-over test
- Fire and evacuation
- Speed and power
- Tonnage
- Load line
We offer
- Professional and personal development with mentoring
- An inspiring and enjoyable working environment
- The possibility to influence and build a network within the maritime industry
- Opportunity for the position to evolve - we are always looking for highly skilled candidates
- Healthy lunch, social events and full integration in the OSK Design team
We are looking for
- An appetite for learning, a can-do attitude, and excellent communication and collaboration skills
- Excellent organisational skills; someone who can multitask and prioritise multiple projects and deadlines
- An interest in the maritime industry
- Fluency in English
How to apply
We accept applications for the spring semester, typically opening in October, and for the fall semester, with openings typically falling in April. Our admission process includes rolling interviews, ensuring we evaluate applicants as soon as their applications are received.
The preferred start is February 1st, but it is subject to courses and studies. Please note that the internship is paid, and we expect you to join our team full-time.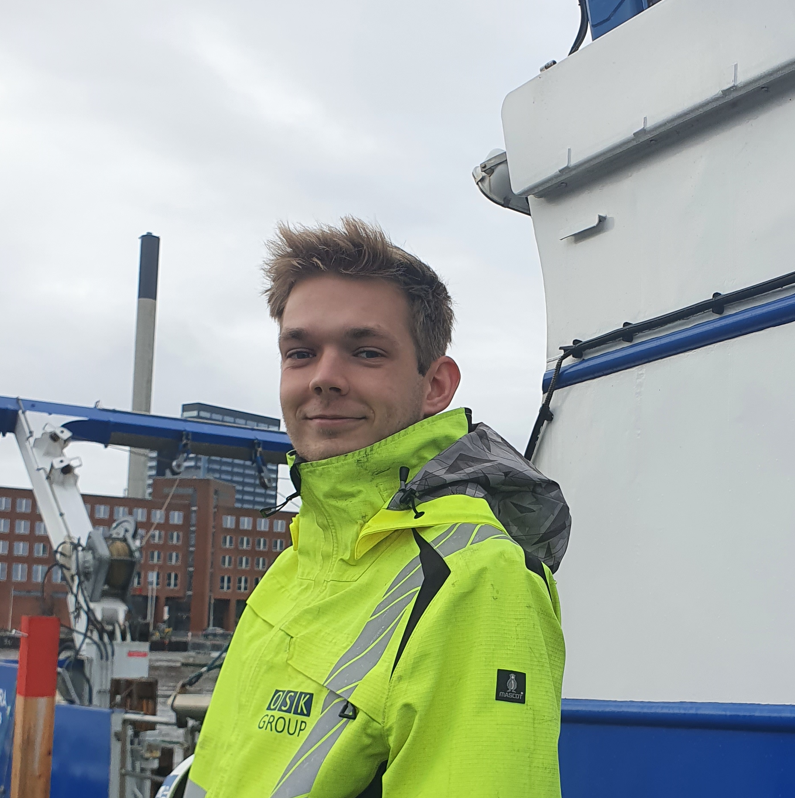 Niels Ravnsborg
Intern, Mechanical Engineering Student
"OSK Design internship offered me the chance to transform knowledge into reality. What I cherished most about this internship at OSK Design was the opportunity to not only design in the office but also set sail to the shipyard of experience."