Do you want to pursue a future career in ship design?
Start your journey at OSK Design! We are looking for two top performing students who are targeting a career in ship design within the fields of structural design, machinery and propulsion, or statutory and initial design.
We are recruiting two interns with relevant studies and a passion for the maritime industry for the fall semester 2023. Are you a top performing student targeting a future career in ship design? Can you combine that with an entrepreneurial character and a consistent drive to challenge yourself? Then you could be the candidates we are looking for to join our Copenhagen or Aarhus office for a 5-month internship each as a full member of the OSK Design team. The internships provide a unique opportunity for participants to work on real projects, have exposure to industry knowhow, and a potential for future career opportunities.
About us
OSK Design is one of the biggest, independent consulting naval architecture companies and ship designers in Scandinavia. We have specialised in full-line supply of maritime and interior design, naval architecture, and marine engineering services with a unique combination of technical and commercial expertise as well as maritime advisory tailored to our clients' specific needs.
Our core business is the design and engineering services related to special vessels such as navy and defence, research and fishery inspection vessels, passenger ferries, and vessels servicing the offshore wind industry.
We apply a holistic design approach, taking into consideration all aspects of a vessel's specific purpose and covering everything from operational requirements, optimised hull lines, propulsion choices, and life cycle analysis to crew well-being in our designs.
You will gain experience within one or more of these three topics
STRUCTURE
- Concept development of mechanical solutions
- Design and calculation of equipment for the transport of offshore wind components
- Design and calculation of ship structures, e.g. hull structures and foundations for equipment
- FEM and analytical calculations according to applicable rules
MACHINERY
- Design of future propulsion solutions - future fuels
- Development of P&ID diagrams for newbuildings and conversions
- Piping systems calculations
- Machine and technical room arrangement
- Electricity balance, electricity systems, and automation concepts
STATUTORY & INITIAL DESIGN
- Stability
- Roll-over test
- Fire and evacuation
- Speed and power
- Tonnage
- Load line
We offer
- Professional and personal development
- An inspiring and enjoyable working environment
- The possibility to influence and build a network within the maritime industry
- Opportunity for the position to evolve - we are always looking for highly skilled candidates
- Free and healthy lunch, social events and full integration in the OSK Design team
We are looking for
- An appetite for learning, a can-do attitude, and excellent communication and collaboration skills
- Excellent organisational skills; someone who can multitask and prioritise multiple projects and deadlines
- An interest in the maritime industry
- Fluency in English
How to apply
We invite potential candidates for interviews during June 2023. You can apply for any of the internships by sending your application and CV by June 1st to job@oskdesign.com
Preferred start is August 1st, but subject to courses and studies. Please note that these are unpaid internships and we expect you to join our team full time for five months.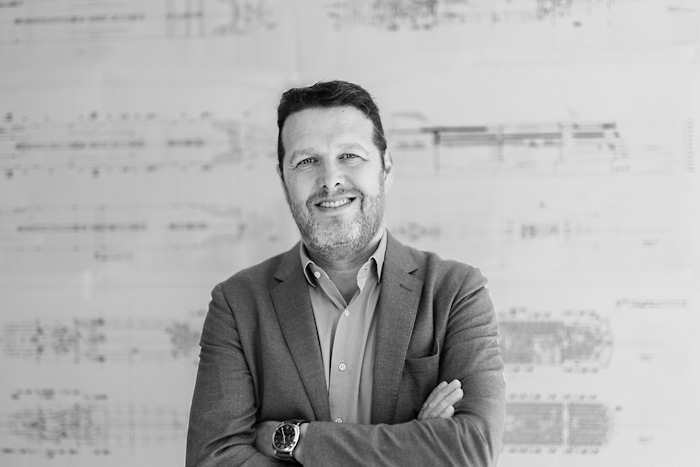 Jacob Høgh Thygesen
Chief Executive Officer
"Our finest job is to attract and develop the greatest minds through innovation in design and great career opportunities. We are highly committed to training the specialised engineers and designers of the future"