Luxurious cruise ferry inspired by the raw beauty of Norway
Havila Capella
Project details
For Havila Voyages' HAVILA CAPELLA, our designers created an interior journey through all the natural materials found in the beautiful and captivating Norwegian landscape.
Opening the interior to the surroundings - the raw coastline with its seasonal colours and atmosphere summer and winter - was the conceptual point of departure. This was achieved by the large floor-to-ceiling windows on the decks and a stunning atrium to reflect the central values at Havila: The expression should be kept simple, clean and pure - leaving the centre stage to the rugged fjords and coastline.
Disciplines
Interior concept design, basic design, arrangements, virtual reality models
Contact person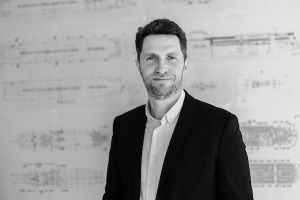 Kristoffer Jensen
kje@oskdesign.com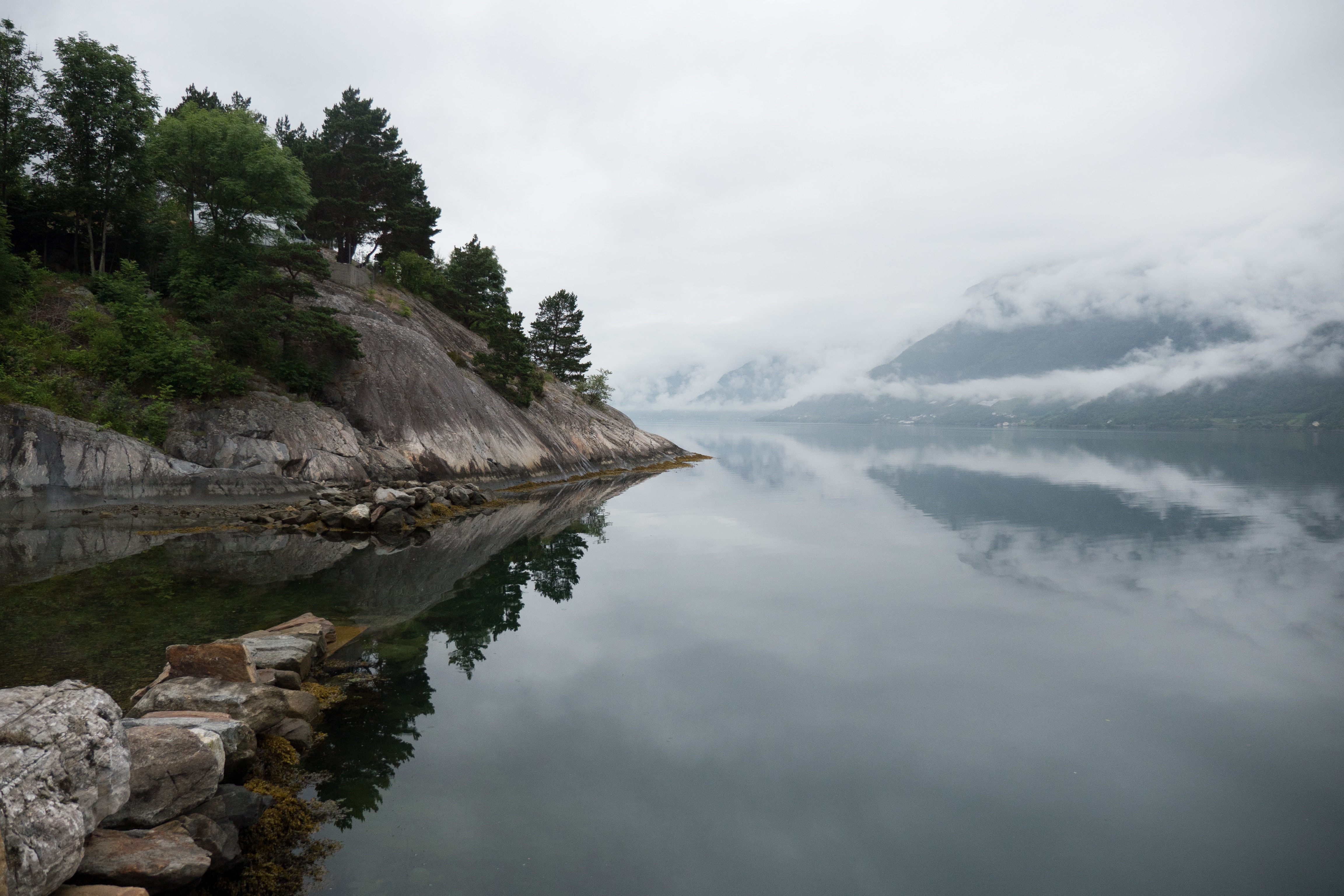 Our approach
By exposing the raw nature of the coastline to the passengers, the interior concept picks up these elements in colour, shape, feel, and atmosphere. Organic, northern lights, raw, were the defining values and reflected in the choice of natural materials. Decorative elements on walls and ceilings were kept minimalist leaving space for large oil paintings and prints by Norwegian artist Ørnulf Opdahl reflecting the stark landscape aloung the route.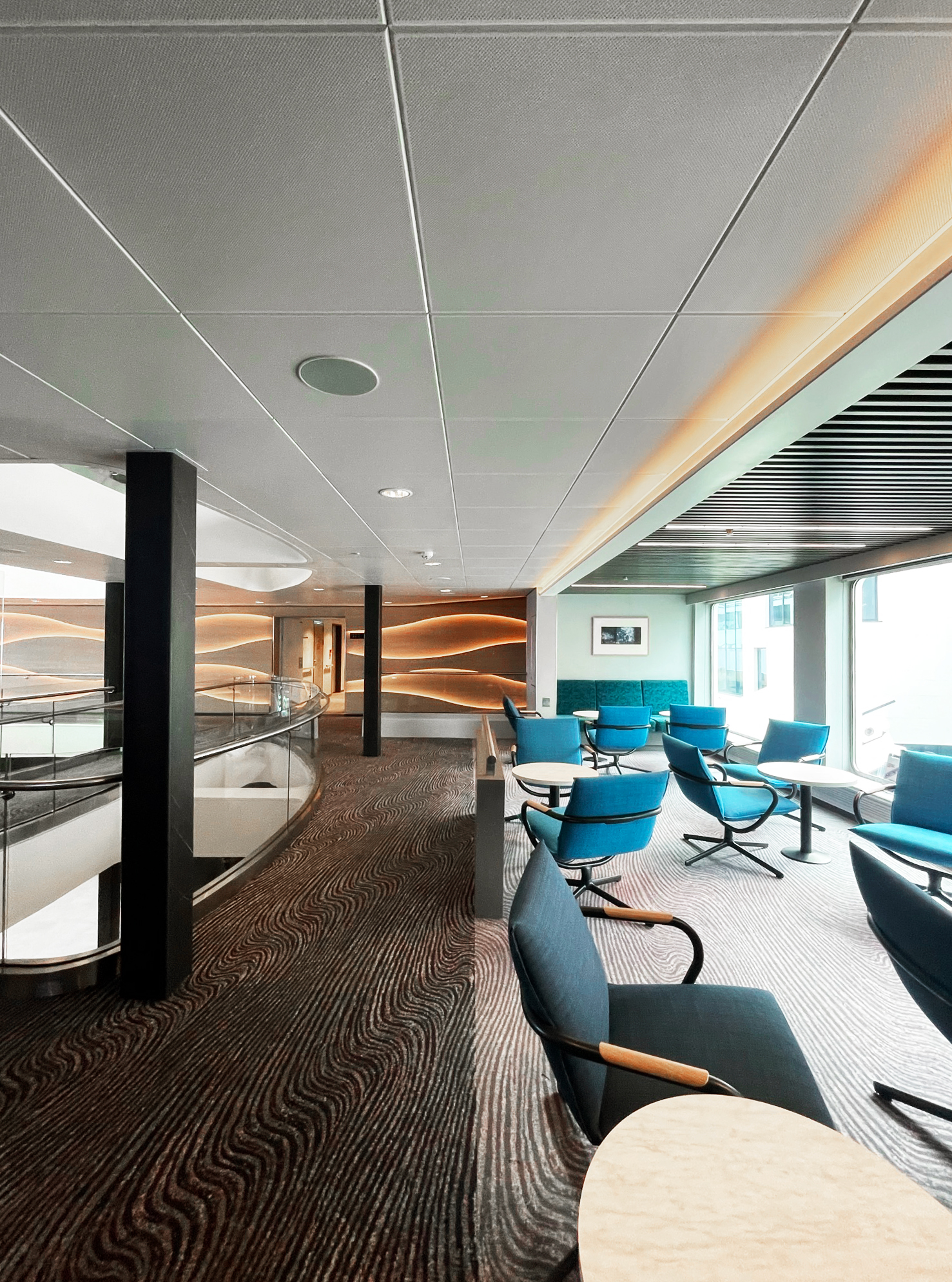 The result
HAVILA CAPPELLA offers a unique journey, inside and out, for its 468 cruise and 172 port-to-port passengers. Forests, fjords, mountains, glaciers, the sky and the sea, provided the perfect design canvas for the elegant and simple interior concept quietly and effectively framing the stunning views.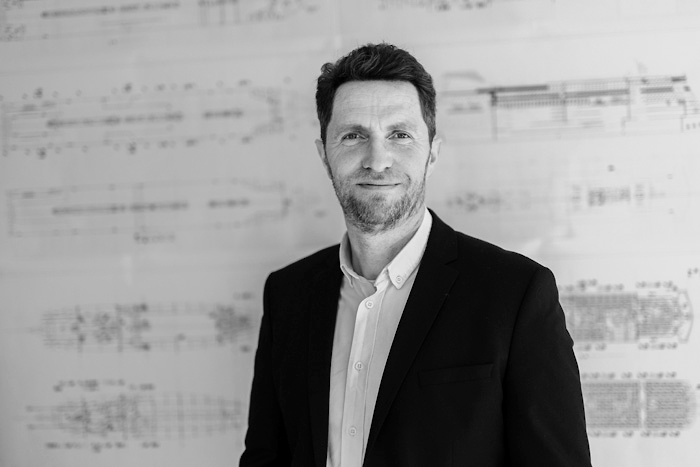 Kristoffer Jensen
Head of Interior & Accommodation
"HAVILA CAPELLA sails through some of the world's heritage sites and unique nature. Our role as designers was to reflect that in the interior without drawing attention away from the passing scenery"