The most environmentally friendly RoPax ferries in the Baltic Sea
Nils Holgersson & Peter Pan
Project details
With a particular attention to capacity, flexibility, and efficient turn-around in ports, OSK Design has assisted TT-Line in developing their future flagships from the first sketches to the final delivery of their award-winning new Green Ship concept NILS HOLGERSSON and her sister ship PETER PAN - the longest vessels in the TT-Line fleet.
With our full in-house engineering and design solutions, we could provide TT-Line the complete ship design package - from concept to delivery - with focus on on-board spending and on-board flow leading to enhanced passenger experiences.
Category
Passenger ferries - RoPax
Disciplines
Concept design, basic design, tender design, naval architecture, interior design, stability calculation, mechanical design, yard negotiation, project management
Contact person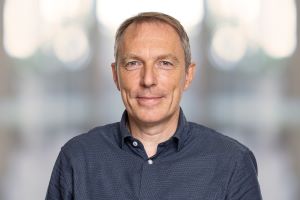 Rasmus Bayer
rab@oskdesign.com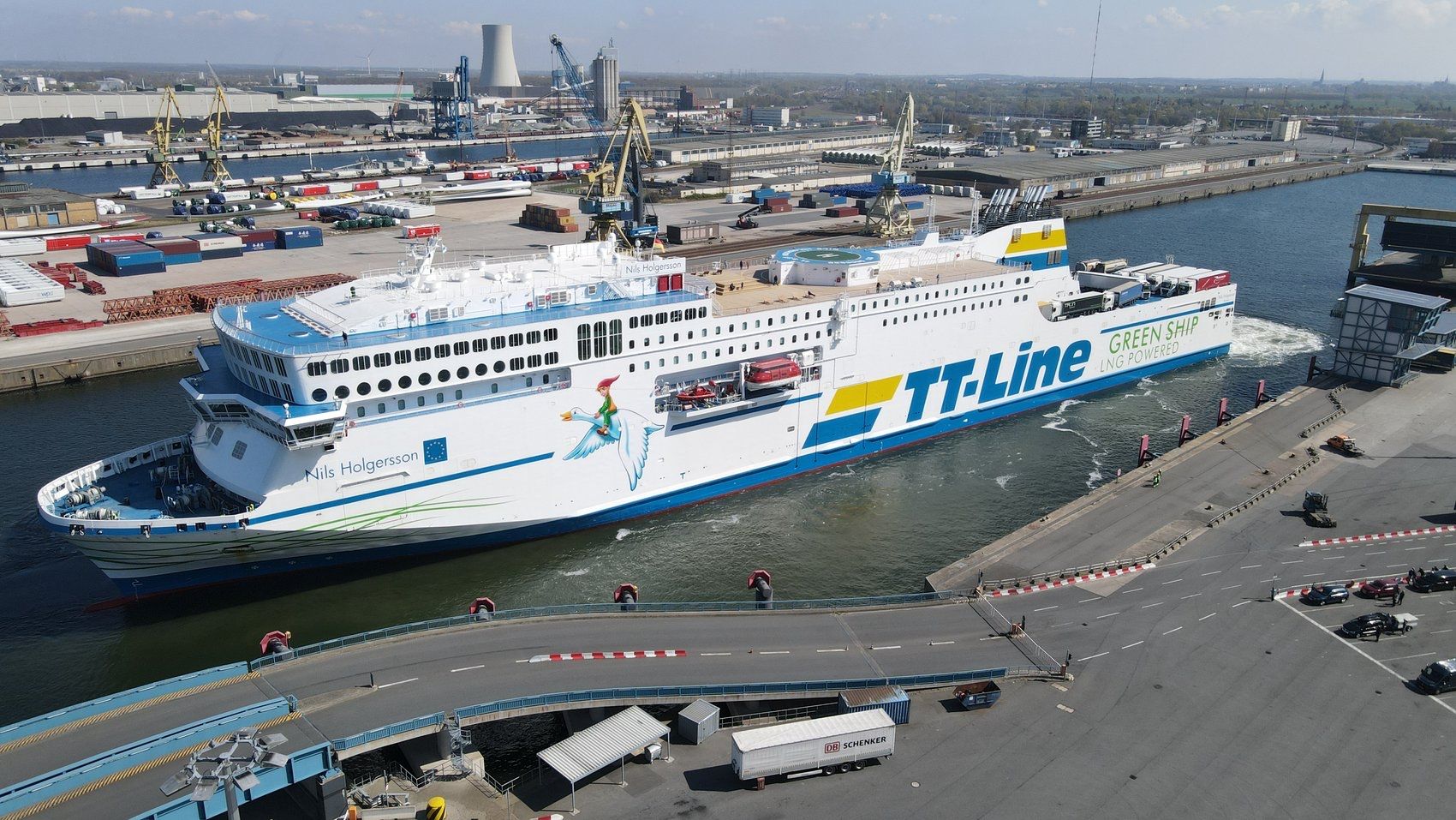 Our approach
The Green Ship concept was developed with the clear goal of balancing purpose and impact: Improve the operational efficiency whilst reducing the environmental footprint. In addition to fuel efficiency, emission reduction, and fast turn-around in ports, we put emphasis on a tender interior concept with focus on passenger comfort and a modern sea travel experience.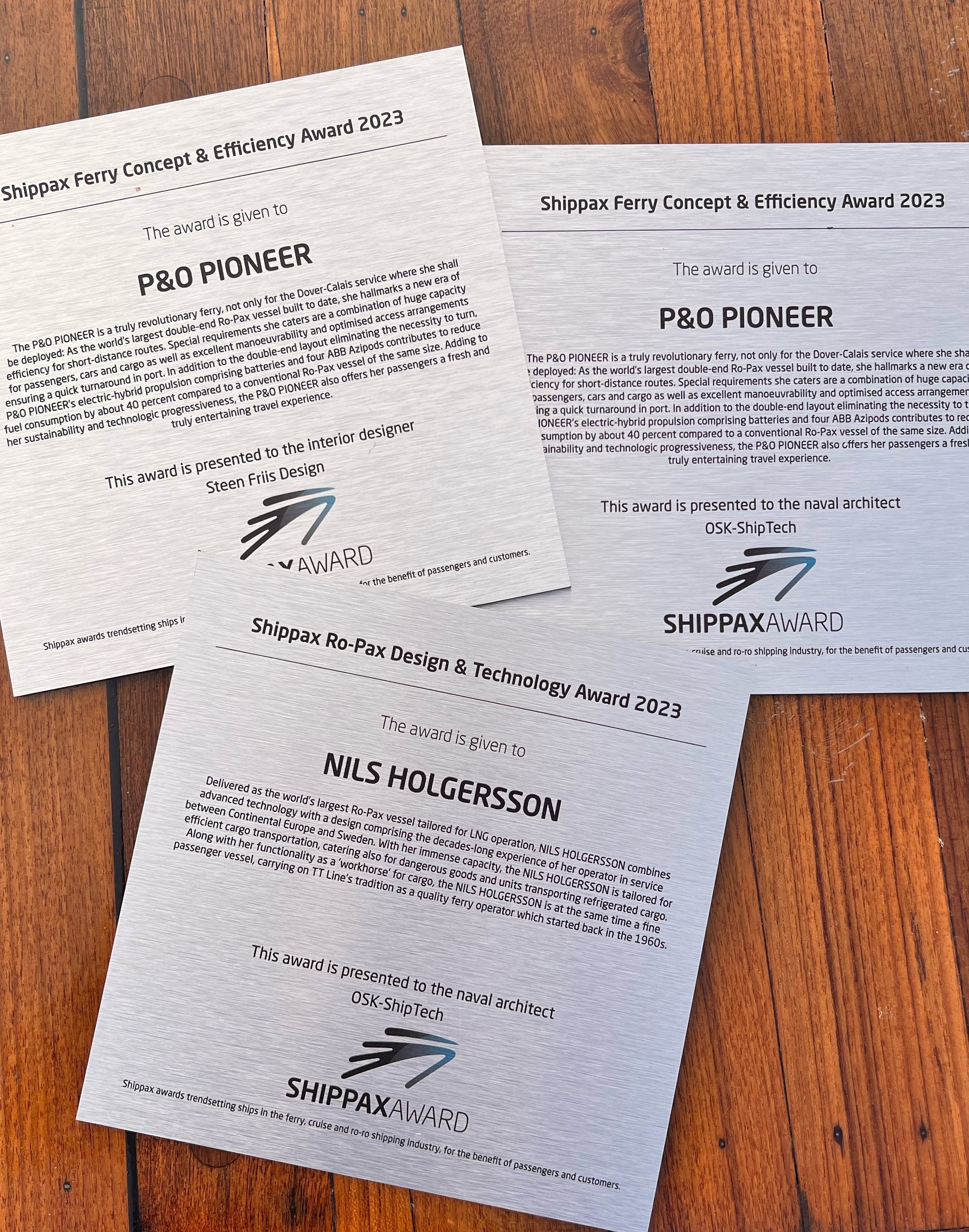 The result
This prestigious newbuilding project enabled TT-Line to become the first shipping operator in the Southern Baltic Sea to operate on LNG. The advanced hull design combined with a series of technological features allows TT-Line to maintain their average speed and reduce their emissions by more than 50% per trailer when compared to their existing fleet.
For the design of the, at the time, world's largest RoPax tailored for LNG operation, OSK Design won the Shippax RoPax Design & Technology Award 2023.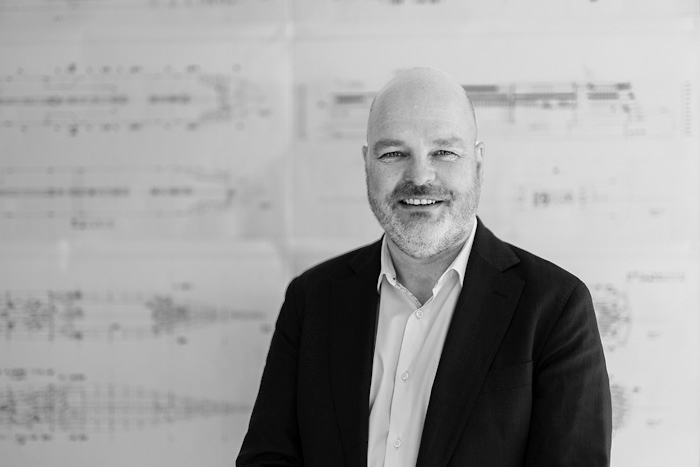 Anders Ørgård
Chief Commercial Officer
"We are proud to have contributed to TT-Line's fleet development with all the experience we could bring to the project. And it's a great pleasure being a designer when collaborating with ambitious owners and experienced builders"